Welcome To Nutrition Always
If you live in or around the South Eastern Pennsylvania Area and care about your health, you have landed in the right place! Nutrition Always located in Newtown Square, Pennsylvania is an independently owned consulting firm specializing in nutrition management.
Whether you are at the pinnacle of your health, struggling to control weight difficulties, or suffering from acute or chronic disease, a custom strategy is created empowering you to achieve optimal wellness.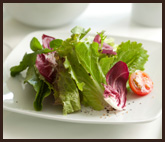 Regardless of your personal nutrition needs, Nutrition Always will work with you to make gradual, lifelong changes allowing you to reach and balance current and future goals.
Nutrition Always has served a broad range of clients including Fortune 500 corporations, clinics, home health care, hospice care, government funded day care centers, families, and individual one-on-one counseling. Whatever the specific requirements of the client , Nutrition Always utilizes extensive experience to tailor services to meet their needs.
Nutrition Management combines maintaining a healthy lifestyle with to obtain optimal wellness. Whether you are struggling with health difficulties or simply wish to live the healthiest life possible, we can help you achieve your wellness goals.
Work often begins with educating the client on food labeling, and unaltered food supplement ingredients and may likely include a supermarket tour. New foods will be introduced and sampled. Personal home visits are encouraged to assist with kitchen and pantry "cleanout and set up". Connections/interactions between various medications and supplements and their effects on one's body may be discussed. Destruction of food cravings and candida yeast will be tackled.
Nutrition Always accepts direct payment for nutrition management services as well as the following insurance carriers.
Independence Blue Cross
Blue Cross Blue Shield
Personal Choice
Keystone Health Plan East
Highmark
Aetna
Hours and Contact Information
Regular Office Hours:
Monday-Thursday: 8:00am - 8:00pm
Friday: 8:00am - 5:00pm
Saturday-Sunday: CLOSED

Flexible Scheduling Available
For Appointments
Call or Text: 610-256-5566
Office Phone: 610-359-1700
Address:
NKP, Inc.
3733 Parris Blvd
Newtown Square, PA 19073
Email: nkpinc3@gmail.com